Are you a Housing Association or Council tenant?
You could claim £1,000's in compensation and force your landlord to fix the issues
As featured on
What Is Housing Disrepair?
When it comes to reporting issues to your landlord, they may not complete repairs. If you've asked your landlord to fix your home and they haven't, you could be entitled to make a claim for housing disrepair.
You must give them a reasonable time frame to complete any issues you have with your home in order to be able to make a claim. Your landlord has a legal responsibility to make right any repairs that are needed to make your home habitable.
As a tenant, you have the right to live in a safe and well maintained home. Your landlord should provide this for you. If they still haven't repaired your property after you've given them notice, you could be entitled to compensation. This claim will also force your landlord to complete repairs.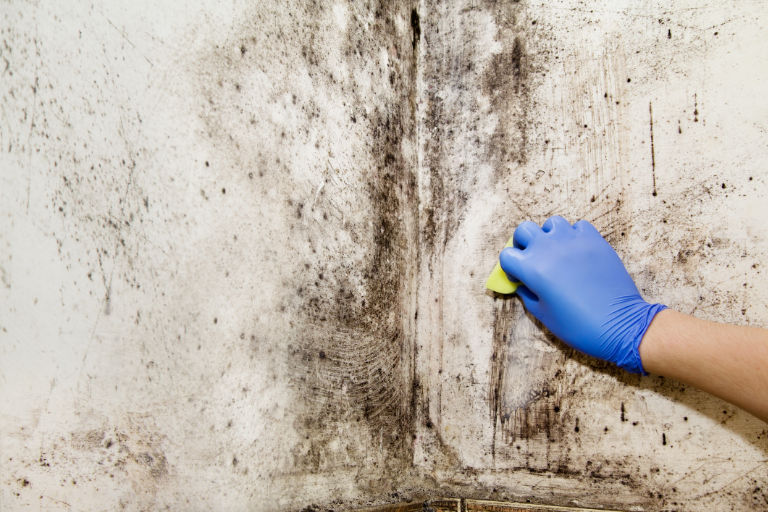 Making a Claim For Housing Disrepair
You do not have to use a claims management company to pursue a claim. You can always contact the organisation directly and make use of the Housing Ombudsman Service if dissatisfied. Please note: Housing Disrepair Claims can only be pursued through litigation.
This means your claim will go to court and you will be charged a success fee from the compensation you receive. Please read our 'No Win No Fee' section for more information on this.
Housing Disrepair Helpdesk and Lead Insight Ltd is not part of or associated with the Housing Ombudsman Service.
How is Housing Disrepair Helpdesk Paid?
Housing Disrepair Helpdesk is a brand of Lead Insight Ltd who act as an introducer and help to connect you with trusted Service Providers, who are experienced in pursuing financial claims on behalf of consumers. When you submit an enquiry via our websites, your data will be securely transferred to a named Service Provider (as outlined in our Privacy Policy). We get paid by the Service Providers we work with, but the payment we get will never make any difference to the service you receive.
Types Of Housing Disrepair
Electrical Faults
Faulty wiring, power outages, and electrical hazards that pose risks to occupant safety and property functionality.
Mould & Damp
Persistent mould growth, dampness, and associated health hazards caused by inadequate property maintenance or water ingress.
Boiler or Heating Equipment Faults
Boiler breakdowns, heating system malfunctions, and inadequate temperature regulation that affect the comfort and functionality of a property.
Leak or Water Damage
Burst pipes, plumbing leaks, roof leaks, and resulting property damage caused by inadequate repairs or maintenance.
Guttering Issues
Blocked or damaged gutters, improper drainage, and water overflow that can lead to property damage and dampness.
Structural issues
Cracked walls, subsidence, compromised foundations, and other structural defects that affect the safety and stability of a property.
Drainage Issues
Blocked or faulty drains, sewage backups, and poor drainage systems that can lead to water accumulation and property damage.
Window Faults
Broken or damaged windows, faulty frames, and inadequate insulation that can compromise energy efficiency and occupant comfort.
See If We Can Help
We assess all housing disrepair claims free of charge. We determine how successful a claim could be without you spending a penny! If we believe you have a good case we will act for you on a no win no fee basis.
Start Your Claim
Frequently Asked Questions
Who Can Claim?
For the time being, we are only accepting claims for tenants in council housing or with a housing association. Private landlords are not currently accepted.
I rent privately. Can I make a claim?
Unfortunately not. We are only processing claims for people who rent through the council or a housing association.
Why are housing disrepair claims possible?
Your rights as a tenant are protected by law. A landlord should make right any repairs to a property that's not in a fit state to live in. Claims for housing disrepair simply enforce these legal obligations upon your landlord so they don't get away with ignoring their obligations.
How long can I wait before making a claim?
A suitable time frame for your landlord to make right any repairs is 21 days. If you have notified them via email, text, letter or in person and they haven't responded for 3 weeks, then you can make a claim.
If your landlord replies to your correspondence, you will have to wait a reasonable time for the issues to be resolved. If they haven't, you can put in a claim against them.
How much compensation will I receive?
This depends on how severe the situation is. In most instances, you can expect to see 25–50% of your rent as compensation. In severe cases where extensive renovations are needed, your rent will be covered for as long as any issues remain.